VSU Division of Information Technology

Business Intelligence, Instructional Technology, Information Systems, Security, Networking, and Client Support
Technology Services & Resources
IT Services Scheduled Maintenances & Notices

NOTICES:

DEGREEWORKS MAINTENANCE

UPDATE: The Degree Works unplanned maintenance has concluded. We will continue to monitor its stability as necessary.

7.24.18 NOTICE: At 12PM today, Degree Works will be unavailable due to unplanned maintenance. Our administrators will be working to restore services as quickly as possible, and expect that it will be available again in 1 to 2 hours. We will send out another notice if we expect a lengthier service interruption or when the issue is resolved.

---

BANNER YEAR-END MAINTENANCE

UPDATE: Maintenance is complete. All impacted services are now available.

Beginning noon, Saturday, June 30, until Sunday, July 1, approximately 5 pm, the Banner Student Information System (Web and INB) will be down for end-of-year financial closeout and will be unavailable to everyone, including the Office of the Registrar. 

---

TECH MAINTENANCE 

Beginning at 10 pm, Thursday, June 28, until approximately 6 am, Friday, June 29, 2018, the Division of Information Technology will perform a scheduled service maintenance. During this time, online accounts and application services (i.e.,  MyVSU, Banner, Web Services,  Login Authentication, etc.) will be unavailable.

---

 HBO GO MAINTENANCE

HBO GO will be performing maintenance on Monday 6/18/18 from 11 AM to 3 PM. During this time, HBO GO will be unavailable, but other Philo programming from residents will be unaffected.

---

SERVER MAINTENANCE

Saturday, June 16, from 9 PM to 3 AM, VSU Information Technology will perform updates to our server infrastructure. We do not predict any impacts to IT services, such as MyVSU or Banner. If you have any questions about this maintenance, please contact the VSU Solutions Center at solutions@valdosta.edu or 229-245-4357.

---

EVERFI SSO ERROR

06.14.18 NOTICE: Everfi, the Alcohol/Haven training found inside of MyVSU is currently inaccessible due to unplanned maintenance. We have reported the issue to Everfi's support team and are working with them to resolve it. However, due to the extensive nature of the changes needed, we expect a lengthier delay in the restoration of service. We will update this notice once service has been restored.

---

DEGREE WORKS UNPLANNED MAINTENANCE

06.01.18 UPDATE: Service for DegreeWorks has been restored.

06.01.18 DegreeWorks is currently unavailable due to unplanned maintenance. Our administrators are trying to restore services as quickly as possible, and are working closely with the vendor's support team to do so. We will send out another notice if we expect a lengthier service interruption or when the issue is resolved.

---

DEGREE WORKS UPGRADE MAINTENANCE

05.09.18 UPDATE: Degree Works is accessible and functional while undergoing continued system maintenance.


05.08.18 UPDATE: Degree Works is currently offline as we work to resolve known issues with the vendor. 

05.04.18 UPDATE: Degree Works is now available and fully functional; however, the traditional VSU red/black branding may not be displaying. This issue will be resolved soon. Please clear your browser's cache before logging in.

05.03.18 UPDATE: Degree Works is still under maintenance.

Beginning Friday, April 27, at 3 pm, and approximately through Wednesday, May 2, 2018, Degree Works (degree evaluation system) will be offline and unavailable as VSU Information Technology performs required software maintenance. The maintenance window is approximate. An additional notice will be provided when the system becomes available.

Advisors and students should plan for the downtime by obtaining needed evaluations before the system goes down on April 27, at 3 pm. Students may contact their Advisors for additional guidance as needed.

To access Degree Works: Log in to MyVSU > Click the Degree Works tile (add using the Settings icon)

To learn more about Degree Works, visit: https://www.valdosta.edu/academics/registrar/dw.php

For questions, email:  degreeworks@valdosta.edu 

---

BANNER SCHEDULED MAINTENANCE

VSU Banner and online payment systems will be unavailable due to security maintenance and month-end processing on the following days and times:

Sunday, April 29, 1 AM – 3 AM
Monday, April 30, 10 PM-Midnight

Impacted services will be restored once these processes have been completed.

All Students & Employees

VSU WiFi: Connect to the campus wireless network or shuttle bus wireless network

Employees Only & Student Organizations

EMPLOYEES ONLY

EMPLOYEES ONLY & STUDENT ORGANIZATIONS

VSU Solutions Center

Contact VSU Solutions Center

Walk-in: Odum Library, 2nd Floor

Phone: 229-245-HELP (4357)

Email solutions@valdosta.edu: The email must originate from your @valdosta.edu account

Submit a Service Request: Create and track requests for technology assistance

Normal Hours of Operation

Monday-Thursday: 8 am to 9 pm
Friday: 8 am to 5 pm
Saturday: 8 am to 1 pm
Sunday: 8 am to 2 pm

Announcements & Media

NEWS:


The 2018 Division of Information Annual Report is now published. The report highlights several impactful projects completed during the 2017-2018 fiscal year, upcoming projects, and the staff within IT that help make the VState experience possible.
 

VSU WiFi Upgrade:  The Division of Information Technology is proud to announce that, while supporting over 3.2 million square feet of coverage, we have increased the bandwidth for the campus residential network by 150% (from 2 gigabits per second to 5). This increase will provide faster and more reliable connectivity for academic and residential needs while also adding support for high-definition (HD) media streaming and increased simultaneous connections.

Quinncy Thomas, Technical Response Unit coordinator, recently completed the distinguished Leadership Lowndes year-long program for 2017.

Leadership Lowndes inspires individual leadership growth by providing learning experiences that lead to a better understanding of our community, while also preparing individuals to meet present and future community challenges. Classes are limited to 30 people and all applicants must go through a competitive selections process. Each class represents a true cross-section of the Valdosta/Lowndes County community. These emerging leaders are active in business, education, the arts, religion, government, community-based organizations, ethnic and minority groups and reflect the diversity of the community.

Congrats, Quinncy! We are proud of you and thank you for setting such an example.


(Pictured L-R: VSU President Richard Carvajal; Manager Benjamin Li)

VSU Solutions Center: Brian Haugabrook, Chief Information Officer
Thinking outside of the 'IT box' brought about the inception of Valdosta State University Solutions Center.




Ryan Hogan, Director of Admissions
Talks about how the Solutions Center has impacted perspective and current students.

The VSYou experience: Sterlin Sanders, Director of Technical Support Services
From a student to a leader who encourages staff and student techs to EAT!

---

Subscribe to VSU Division of Information:
YouTube Channel | Twitter | Blog | Facebook

---

IT Job Postings

Job Postings:


Check here for current IT employment opportunities!

---

Posting: S00741
Close Date: 08/22/2018
Salary: $22,101

This position will be responsible for assisting the IT project management office with the completion of recruitment and retention support activities to include communication and database management. In addition, this position will work as a liaison between the Information Technology Division and the Graduate Admissions office.

Will assist the Graduate Admissions office in implementing a customer relationship management service, developing new processes and augmenting existing ones. This position also will report to the System Support Coordinator for Project Management for Information Technology.

---

Posting: S00737
Close Date: 08/20/2018
Salary: $22,101

The Computer Operator for Desktop Support is an entry level IT position. Computer Operators will fulfill the following job duties: basic to advanced troubleshooting of campus desktop technologies including desktop and laptop PCs, software installation and maintenance, and basic supervisory duties involving student assistants. Computer Operators will operate and maintain a multi-platform environment that includes various equipment and technologies; install and maintain a variety of PC-based software applications; detect, troubleshoot, and report system problems related to Apple, HP, and Xerox manufactured devices; upkeep multifunction printers; create and maintain documentation for repair and troubleshooting procedures; establish and maintain working relationships with students, faculty, and staff in order to effectively gather and convey information.

---

Posting: S00742
Close Date: 08/26/2018
Salary: $45,740

The Computer Services Coordinator is responsible for leading the VSU Solutions Center (call center) in its goal of providing service excellence in interactions with customers of various departments, including but not limited to, Information Technology and Admissions. 
Key Duties and Responsibilities: 
- Provide leadership, guidance, and evaluation for Solutions Center employees, operations, projects, and participation in strategic planning. 
- Maintain a culture within the Solutions Center that prioritizes the customer experience, continuous improvement, and employee engagement. 
- Expand Solutions Center services, as well the number of departments whose customers are served by the Solutions Center, while continuing to maintain successful relationships with current partner departments. 
- Works closely with leaders from other branches of IT Services (Training and Communication, Technical Response Unit) to seek new innovations in IT customer service and to meet shared goals.
- Track Solutions Center performance, trends, and initiatives to provide reports to leadership and market successes.
- Manage IT division student assistant, graduate assistant, and work-study talent acquisition processes. 
- Other duties may be assigned to the incumbent that is not directly associated with IT Services. All work will be performed within a team-oriented environment under the direction of the Assistant Director of IT Services.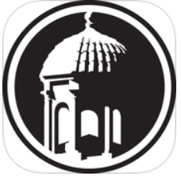 Rave-Blazer Guardian:
Connect with us:
---
Has an IT staff provided exceptional service to you? Submit an I Caught You Caring Card!
229.245.4349
Campus Address
1500 N. Patterson St. Valdosta, Georgia 31698
Mailing Address
1500 N. Patterson St.
Valdosta, GA 31698

VSU Solutions Center


Eastern Standard Times

Mon-Thurs: 8 am - 9 pm

Friday: 8 am - 5 pm


Saturday: 8 am - 1 pm

Sunday: 8am - 2 pm

---

TRU Walk Up Hours 

Mon - Thurs: 8 am - 9pm 

Friday: 8 am - 4 pm

Saturday: 12 pm - 5 pm 

Sunday: 1 pm - 6 pm